"My life is shaped by the urgent need to wander and observe, and my camera is my passport."

Steve McCurry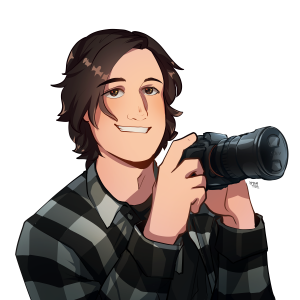 Hello, I'm Greg, a Michigan-Based Photographer

Welcome to my world of photography, where the lens becomes my voice, and nature is my muse. I'm Greg, a passionate landscape photographer from Grand Rapids, Michigan. For the past decade, I've been on an incredible journey–capturing the breathtaking beauty of Michigan and the serene landscapes of Ontario.
But who is Greg beyond the lens? My journey through life has been a tapestry of experiences, and today, I'm more than just a photographer. Currently, I'm pursuing a master's degree in Industrial/Organizational Psychology, delving into the intricate workings of human behavior in the workplace. My day job is a court clerk, where attention to detail and a commitment to justice are paramount.
But Greg, Life Isn't Just About Landscapes
You're correct, Internet stranger. I'm excited to share that I'm expanding my services to include portrait photography! Whether it's capturing the natural beauty of individuals, the joy of families, or a unique headshot, I'm here to create lasting memories through the art of portraiture.

Why Photography?
Through my lens, I aim to share the wonder and beauty of the world that surrounds us. From the tranquil shores of Lake Michigan to the majestic forests, each photograph is a testament to the grandeur of nature. But it's not just about the places I've been; it's about the emotions and stories I've captured along the way. Each click of the shutter is a tribute to the fleeting, the extraordinary, and the simple joys that nature offers.
Join Me on this Visual Odyssey
Thank you for visiting my photography portfolio and taking a glimpse into my world. I invite you to explore my gallery, immerse yourself in the wonders of the natural world, and perhaps even acquire a piece of art that speaks to your soul. Feel free to reach out to me if you have any inquiries, photography requests, or just want to talk photography.